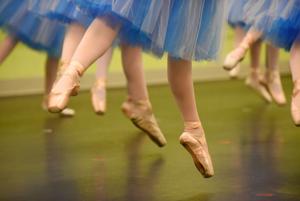 The Dothan Eagle - Posted: Friday, November 27, 2015 7:00 am
By Peggy Ussery
Accent writer
This year's performance of "The Nutcracker" by the Southeast Alabama Dance Company will have some new twists.
"We have an all new Act II," said Ashlie Wells, the company's artistic director.
For those who have never seen the famous ballet, the first half of the production takes place during a Christmas party where gifts are presented to the children in attendance. Clara receives a nutcracker, which magically comes to life later that night. A fierce battle with mice ensues and after the nutcracker kills the Mouse King, the nutcracker becomes a prince.